Comprehensive Dental Hygiene
Get your routine check-up and a professional teeth cleaning.
Improve your daily brushing and flossing with Gundersen Dental Care
Daily brushing and flossing remove a great deal of the plaque and bacteria that accumulates on your teeth, but it's nearly impossible to remove it all on your own.
Your dental hygienist can be your partner in achieving good oral health and visiting the dentist at least twice a year for a professional cleaning can prevent tooth decay and periodontal (gum) disease. Our dentist may recommend more frequent visits based on the condition of your teeth and gums.
What to expect at your check-up appointment:
We provide a range of services to help with your hygiene and overall health. Please select an option:
Here is what is included in your typical hygiene appointment.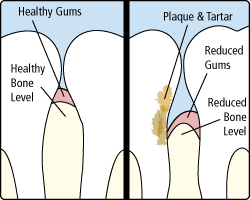 Visual & Gum Disease Evaluation
Gum disease, also known as periodontal disease, is an infection of the gums surrounding your teeth. Gum disease is one of the top reasons for tooth loss in adults, and because it is virtually pain-free, many patients do not know they have the disease. During each regular checkup, your dentist will check for signs of periodontal disease by measuring the space between your teeth and gums.
Gum disease is caused by a buildup of plaque (a sticky form of bacteria that forms on the teeth). If the plaque is not removed (by flossing, brushing, and regular dental checkups), it will continue to build up and create toxins that can damage the gums. Periodontal disease forms just below the gum line and creates small pockets that separate the gums from the teeth. Periodontal disease has two stages: gingivitis and periodontitis.
Gingivitis — This is the early stage of gum disease, when the gums become red and swollen, and bleed easily. At this stage, the disease is treatable and can usually be eliminated by daily brushing and flossing.
Periodontitis — If left untreated, gingivitis will advance into periodontitis, and the gums and bones that support the teeth will become seriously and irreversibly damaged. Gums infected with periodontitis can cause teeth to become loose, fall out, or be removed by a dentist.
Certain factors can increase a patient's risk of developing periodontal disease, including:
Smoking or using chewing tobacco
Diabetes
Certain types of medication such as steroids, anti-epilepsy drugs, cancer therapy drugs, calcium channel blockers, and oral contraceptives
Bridges that no longer fit properly
Crooked teeth
Old fillings
Pregnancy
While it is possible to have periodontal disease and not know it, some symptoms can include:
Gums that bleed easily
Red, swollen, tender gums
Gums that have pulled away from the teeth
Persistent bad breath or bad taste
Pus between your teeth and gums
Permanent teeth that are loose or separating
Any change in the way your teeth fit together when you bite
Any change in the fit of partial dentures
Treatments for gum disease can vary depending on the severity of each individual case. Typical treatments include:
Non-surgical treatments such as at-home periodontal trays, and scaling and root planing (deep cleaning)
Periodontal surgery and laser gum surgery
Dental implants
Regular dental checkups and periodontal examinations are important for maintaining your health and the health of your smile. You don't have to lose teeth to periodontal disease, and by practicing good oral hygiene at home, you can significantly reduce your chances of ever getting gum disease. Remember to brush regularly, clean between your teeth, eat a balanced diet, and schedule regular dental visits to help keep your smile healthy.
Using the most advanced dental technology possible is just as important as staying up-to-date on the latest treatment techniques. Because our practice is dedicated to providing you with the safest and most convenient treatment options available, we utilize advanced digital X-ray technology in our office.
Digital X-rays provide several advanced imaging options designed to save time, provide clearer dental photos, and expose patients to less radiation than traditional X-ray technology.
Our practice is focused on making your dental experience as comfortable as possible. At your next appointment, we'll be happy to answer any questions you may have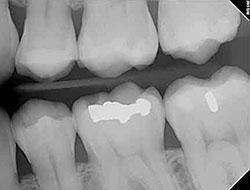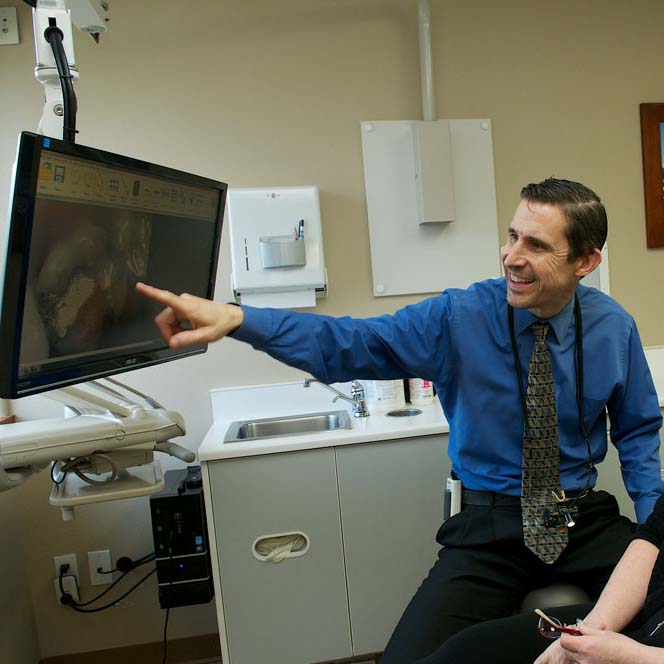 Cavity Prevention
The American Dental Association (ADA) recommends fluoride treatments based on your risk for developing cavities. Our team evaluates if your risk for cavities is low, moderate, or high, based on criteria outlined by the ADA.
Most individuals with low risk are offered a fluoride treatment twice a year.
Moderate risk individuals are offered fluoride twice a year as well as a take-home fluoride product to help reduce the chance of them getting another cavity.
Individuals with a high risk for cavities may be offered fluoride treatment more than twice a year, a take-home fluoride product, as well as an antimicrobial rinse to reduce the cavity-causing bacteria.
Professional Teeth Cleaning
All of our hygienists are well trained to perform a thorough teeth cleaning. Our team removes the plaque and tartar from your teeth and then polishes them to remove stains and smooth the tooth surface. In addition to hand-held hygiene techniques used by our skilled hygienists, ultrasonic devices deliver targeted treatments to hard to reach areas. These devices deliver ultrasonic vibrations to crush and move calcified deposits of calculus.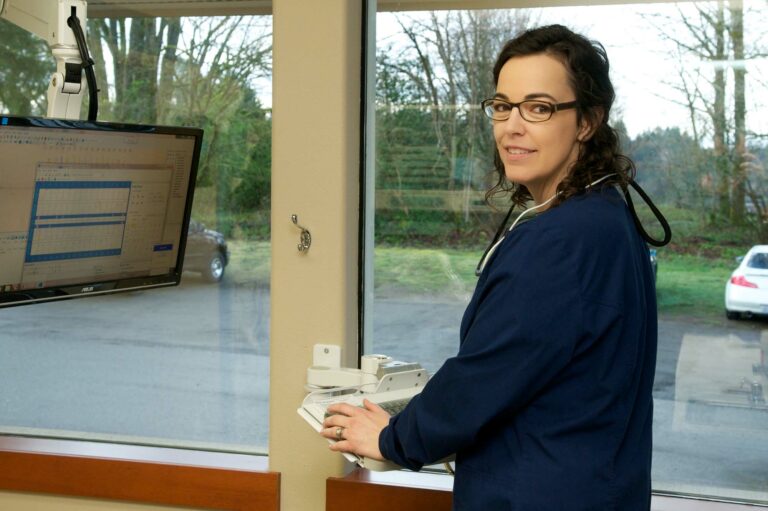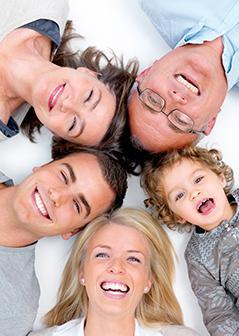 Our office is not only dedicated to your smile, we're also dedicated to your overall wellness. We take a holistic approach to your dental care, which includes an oral cancer screening as a part of your regular exam. Like many kinds of cancer, oral cancer can be life-threatening if not diagnosed and treated early.
We have the skills and tools to ensure that early signs and symptoms of oral cancer and precancerous conditions are identified. While these symptoms may be caused by other, less serious problems, it is very important to visit our office to rule out the possibility of oral cancer. The most common symptoms of oral cancer include:
Red or white spots or sores anywhere in the oral cavity
A sore that bleeds easily or does not heal
A lump, thickening, or rough spot
Pain, tenderness, or numbness anywhere in the mouth or on the lips
Difficulty chewing, swallowing, speaking, or moving the jaw or tongue
Our team is trained in a simple, quick screening that involves an examination of your oral cavity as a whole, and not just your teeth, to detect cancerous and precancerous conditions. Besides a visual examination of your mouth, we will also feel the tissue of your mouth and throat to detect any abnormalities. If we find an area of concern, we may perform a simple test, such as a brush test, which collects cells from a suspicious lesion in the mouth to be sent to a laboratory for analysis. If this test comes back atypical or positive, we may recommend a biopsy.
Aside from receiving an oral cancer screening during your checkup at our office, there are many things you can do to help prevent oral cancer.
The best way to prevent oral cancer is to avoid all tobacco products and only drink alcohol in moderation.
Maintain a healthy, balanced diet.
Limit your exposure to the sun and always wear UV-A/B-blocking, sun-protective lotions on your skin as well as your lips.
During your next dental appointment, ask your dentist to perform an oral exam. Early detection of oral cancer can improve the chance of successful treatment.
Totally cool time! Thanks!

Paul Edwards
15:02 04 May 23
Thorough AND painless. At 70 years old, I'd like to keep my teeth and appreciate working with a great team. The exam includes checking for any signs of oral cancer, part of preventive medicine and early detection. Brushing, flossing, and use of water pic were re-enforced.

Garry Brown
14:13 28 Apr 23
Excellent customer service and friendly staff. I appreciate that Dr. Arne takes the time to explain everything. If you are looking for a dentist, I recommend Gundersen Dental Care. They will treat you right.

George Sharp
15:02 27 Apr 23
Competent, professional, caring concerned Dentist and staff! 😁

Very well run clinic. Dr. Gunderson and staff were very thorough and professional.

Warren Foster
13:55 20 Apr 23
Always a great experience with all the staff and Dr. Gundersen.

Andi Weiks
15:39 12 Apr 23
Professional, friendly staff they take good care of you.

Brent Avery
14:31 01 Apr 23
Kerry and the rest of the staff are great. Dr. Gunderson does great work also.

I have been a patient here since before Dr. Arne started working alongside his Dad, George. From Patty running the office to Kerri my hygienist, plus both docs; impeccable service, maintenance, and management of my oral health - for 25+ years! Look no further for a lifelong dentist for yourself and your family, where you'll hear all of the options and get to make the best choice as you incorporate their expertise and experience into your decisions about your only set of teeth ever!

Amy Sauerlender
02:44 18 Mar 23
Very professional and caring staff!!!!

Jody Luedecker
17:41 10 Mar 23

David Bartlett
15:12 09 Mar 23
The technician is a very friendly person with a gentle touch.

Hannele Buechner
15:29 08 Mar 23
They took the time to get to know me and know my dental concerns and pain fears. The doctor answered my questions and addressed my concerns. I really appreciate this teams patient care.

Cristina Holland
23:51 05 Mar 23
Dr Gunderson and his team are very knowledgeable, professional and helpful. They are always positive and ready to solve any problem. My Wife & I do not admit this lightly, as we loved and personally knew our previous Dentist (Dr Meyers) who was a tremendous artist Dentist, but now retired. We definitely recommend Gunderson and His Staff. Thank You, LeRoy & Karon

LeRoy Sweet
19:01 04 Mar 23
Went in for a cleaning yesterday, it was time for x-rays, and Dr. Gunderson found two molars that were badly in need of a crown, one of them was from a former "budget" dentist who had done a poor job of a crown only three years ago. I'm grateful for all the staff at this office.

Linda Lawson
16:55 04 Mar 23
EVERYBODY there is absolutely amazing. Patty was a lot of help and walked me through everything. Which was incredible helpful. Just all in all really good people

Kelly Creekpaum
00:21 16 Feb 23
Great dental care. I've been going to Gundersen Dental for close to 15 years and have always had a good experience.

Natasha Box
15:09 15 Feb 23
Friendly and professional office. My first impressions were good and my first exam was thorough but easy. Dr. Gundersen and his staff communicate well.

Rachel Hof
18:44 09 Feb 23
If you are looking for a new dentist, this is the place. Great staff, fantastic service/care. Go, you will not be disappointed.

Mark Sherman
11:06 09 Feb 23
I've received excellent care from Gundersen Dental Clinic for years and highly recommend them.

Mike Polodna
15:26 08 Feb 23
Dr. Gundersen's office has been a really great dentist and I'm so glad I found this office after moving to Olympia from out of state. Definitely recommend.

Becky Garnett
16:49 31 Jan 23
FANTASTIC. GREAT customer care.

Great customer service and gentle cleaning.

Donna Davis
23:39 22 Jan 23
Excellent Service. Debbie is the best. Very Happy with the service.

Peter Lichtblau
17:43 17 Jan 23
Dr Gundersen and staff are thoughtful, gentle and kind. They continually ask how I'm doing. I'm gratefulto be in their care!!

Carol Nemeth
01:08 14 Jan 23
Good people here, they care about your health and don't judge you for not coming in as often as you should. I highly recommend the entire staff. Don't put off coming in any longer

Very welcoming and friendly. Dr Arne is very gentle and answered all my questions.

Phyllis Anderson
17:02 12 Jan 23
Thorough and meticulous cleaning,. Thank you!

Dawn Wilson
14:26 23 Dec 22
Very friendly office. Great care given.

My Hygenist Carrie was awesome, as always. I am a dental phob, but she really cares about my comfort, going the extra mile to insure it.

Fern Liddell
22:53 16 Dec 22
I have very sensitive teeth and Dr Gundersen and my hygienist are very good at avoiding my sensitive spots and making the experience comfortable.

Tracie Drake
21:17 15 Dec 22
I have to have my teeth cleaned four times a year due to health issues that contribute to plaque build-up. I used to dread cleanings until I found Gundersen Dental Care. The dentist and hygenists are very knowledgeable, professional, and up to speed on the latest treatments. Kerry cleans my teeth, and you could not ask for a kinder, gentler hygenist! She is very professional and knowledgeable. I have a lot of recession, and she does everything she can to make me comfortable. The front office staff are pleasant and they go out of their way to work you into the schedule if you have an emergency. I highly recommend Gundersen Dental!

Christina Price
21:58 07 Dec 22
The staff is so incredible, friendly and knowledgeable. And Dr. Arne does impressive work and he's so easy to work with. I have braces as an adult, which was a very hard choice to follow through on. I made the right choice going to Dr. Gundersen's. It's always a great experience for me at the dentist. And who can say that?!

Renae Round
05:02 21 Nov 22
Gundersen Dental Care is the Best.I am happy to recommend Dr Arne Gundersen and team for the consistently excellent care they have provided me for many years. A recent and typical visit:Welcomed as I enter office. A short wait in a comfortable activity area to soon be escorted to a private work station. Feel totally relaxed knowing I am getting best care by Dr Arne and team in a state of the art work station. Soon done and escorted out to enjoy rest of my day.Gundersen Dental Care is the Best.A t

Gary Minns
19:11 16 Nov 22
Friendly atmosphere. Excellent treatment on first visit.

Janice Tappero
17:11 11 Nov 22
I recently had tooth pain. It was severe and I was miserable. The staff at Gundersen Dental Care got me in and Dr. Gundersen found my problem right away. My pain was addressed In such a positive way. I left with a care plan and felt validated. I'm thankful for EVERYONE at Gundersen Dental!!!!

Lori Schiewek
19:04 07 Nov 22
I love going to the dentist. Carrie is the best and is thorough on my cleanings. She also listens when I describe my issues. Dr. Gundersen is the most detailed dentist I've ever been to. I trust him completely.

Sharon Kester
16:45 13 Oct 22
We love this place. Every one treats us like family. The office is incredibly clean and they are following all procedures to keep everyone safe. We have been going to this office for 8 years and they are just the best.

Jennifer McInnis
13:03 13 Oct 22
Going to the dentist has never been "fun" for me and coming to a new city and selecting a new dentist just adds to the anxiety but I must say, this visit was stressfree and everyone was amazing. From working through the initial scheduling, the checkin, the procedures and the followup everything has been top notch. I have spent a career in the customer service delivery space and believe me when I say that there are a lot of places that could learn a thing or two from Gunderson Dental Care. I highly recommend them. Keep up the good work.

Every experience with the staff and scheduling of appointments has been amazing!! I highly recommend this office 🙂

Jennifer Mandarino
16:31 28 Sep 22
Dr Arnie is always courteous and professional.Karie is an exceptional hygienist

Gary Husby
18:41 14 Sep 22
Excellent customer service and Dr. and his staff are excellent and very knowledgeable.

Susan Dillon
19:17 17 Aug 22
As always my visit went very smoothly.

Dorna Bullpitt
23:12 27 Jul 22
Great job as usual you guys. Thanks!

Joseph Granger
21:02 27 Jul 22
I saw Debbie yesterday for my teeth cleaning and xrays. As always she is on time, friendly, professional, gentle and thorough. I actually look forward to my appointments there!

Debbie VanVelzer
01:10 23 Jun 22
They are great at Gundetson. Kerry did an excellent job cleaning my teeth. No easy chore.

Ronald Sergi
23:40 08 Jun 22
O' stop it already.....best experience ever!!! Dr. Arne, Patty, Debbie & Robin were amazing people and love, love, love their sense of humor. The doctor was very thorough with his exam. Was so surprised after not going to the dentist for almost 3 years (COVID!!!) no big issues at all, thank goodness! Once again you'll love coming to this office; I'd just go to visit everyone was so friendly and humorous but at the same time very professional!!! Love all you guys bunches........

Carole Burinsky
17:40 28 Apr 22
Love this dentist and staff! They are all professional and caring. I especially love that Dr. Gundersen is not aggressive about treatment. He is thorough in his exams and then offers treatment options without pressure. He is careful to go through all the options and offer his recommendation, but without pressure.

Marilyn Krause
15:29 01 Apr 22
I love all the staff at Gundersen Dental! It's like catching up w family every 6 months! I'm not a number. I'm treated like a member of the family!

Jennifer Imlig
16:39 31 Mar 22
Dr. Gundersen and all the staff are competent and friendly. I appreciate the kindness and how adept they all are at their jobs. Thanks you guys!

Helen Harpel
19:15 03 Mar 22
I'm a picky patient and quite like Gundersen Dental Care. Pleasant, friendly, and able to give immediate information on procedures and pricing without pushing the 'sale' of any services. Recommended to me by two families in Olympia, and I would definitely recommend them to others.

Larisa John
02:17 26 Feb 22
The staff was friendly , efficient and knowledgeable. Having recently moved to the area I feel fortunate to have found a great dentist's office.

Julie Maki
00:09 26 Feb 22
I transferred my dental care to Gundersen and couldn't be happier. They were very caring, attentive, professional, and understanding to my dental needs. I highly recommend Gundersen Dental.

Krystle Marshall
23:48 17 Feb 22
I broke a tooth...you squeezed me in that very afternoon for an interim fix. Thank you! And a few weeks later the new crown is nicely seated.

iT WAS AN ABSOLUTELY FABULOUS EXPERIENCE WITH ALL THE SMILES BEHIND THE MASKS AND THE HAPPY VOICES OF ENCOURAGEMENT CREATING WITHIN ME THE DESIRE TO VISIT YOUR OFFICE EVERY DAY FOR AN UPLIFTING EXPERIENCE. hope TO SEE YOU ALL SOON AGAIN

George Gundersen
05:14 22 Jan 22
I loved my first experience!!! Everyone is super friendly a professional. They are also super honest and highly qualified. I'll never go anywhere else.

Chelo Ayarzagoitia
02:06 15 Jan 22
I recently had my 6 mo check up with Kari. Everything was spotless, everyone masked, and I was temp checked as we went to the back room. Kari is very thorough and does such a great job with cleaning and polishing. Dr Arne finished up the exam. As always, everyone was very professional and friendly.

Jay Christianson
19:12 12 Jan 22
Excellent care and compassion for us as customers! Would highly recommend!

Sheryl Anne Petersen
01:29 10 Jan 22
I have been a patient of Gunderson Dental for at least 20 years. The dedication and care from Dr. Gunderson and his staff is what keeps me coming back. I recommend them to anyone who is looking for a professional, caring, and confident team. I guarantee you will leave with a smile on your face.

Bobbie Jo Mager
17:46 05 Jan 22
I had my teeth examined and cleaned by Debbie the other day and had such an excellent experience. She is gentle but thorough, and explains everything fully. She has a very positive pleasant and friendly demeanor, making the experience comfortable. My teeth feel great when I leave!

From the moment you enter the door of the practice to the moment you leave, the staff at Gunderson provide the best customer service and care. You can't go wrong trusting this office with your dental health.

Lin Lawson
21:42 03 Dec 21
Very friendly and knowledgeable staff.

Michelle Pardee
17:10 11 Nov 21
Still happy with Gundersen Dental after 30+ years of going there!! I sure do miss Annie, but Kari is the BEST!! 😉

Jammie Scroggins
18:36 30 Oct 21
Dr Arne is a wonderful dentist & person. The staff here are fantastic too. Been going here for years and continue even after moving a half hour north.

Vicki Round
07:15 09 Sep 21
Quick, courteous and thorough. Appreciated all safety precautions

Chris Gundersen
19:04 18 Aug 21
Easily the best dental experience I've ever had.

Erica Hamilton
15:39 12 Aug 21
Very impressed with the staff and this dentist. They always provide a relaxing experience. Kari, the hygienist is very careful, fun to talk to!

Kimberly Abbey
17:31 04 Aug 21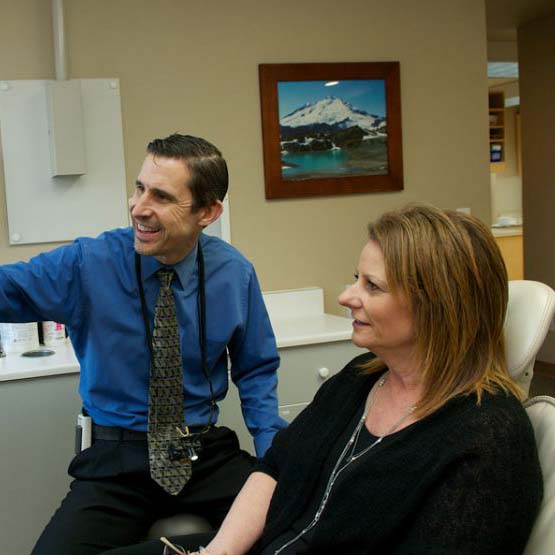 How often should I get my teeth cleaned?
The Academy of General Dentistry recommends seeing the dentist for a check-up and cleaning at least twice a year. We may recommend you visit more often depending on your specific situation and risk of disease. Some conditions such as diabetes, heart disease, or pregnancy may require more frequent cleanings to keep you and your mouth healthy.
Will my insurance cover my check-up appointment?
Most insurances cover the procedures completed at a check-up and cleaning appointment. Our great team of insurance coordinators will help you navigate through your specific insurance benefits and provide you with an estimate of costs should there be a remaining balance after the insurance payment.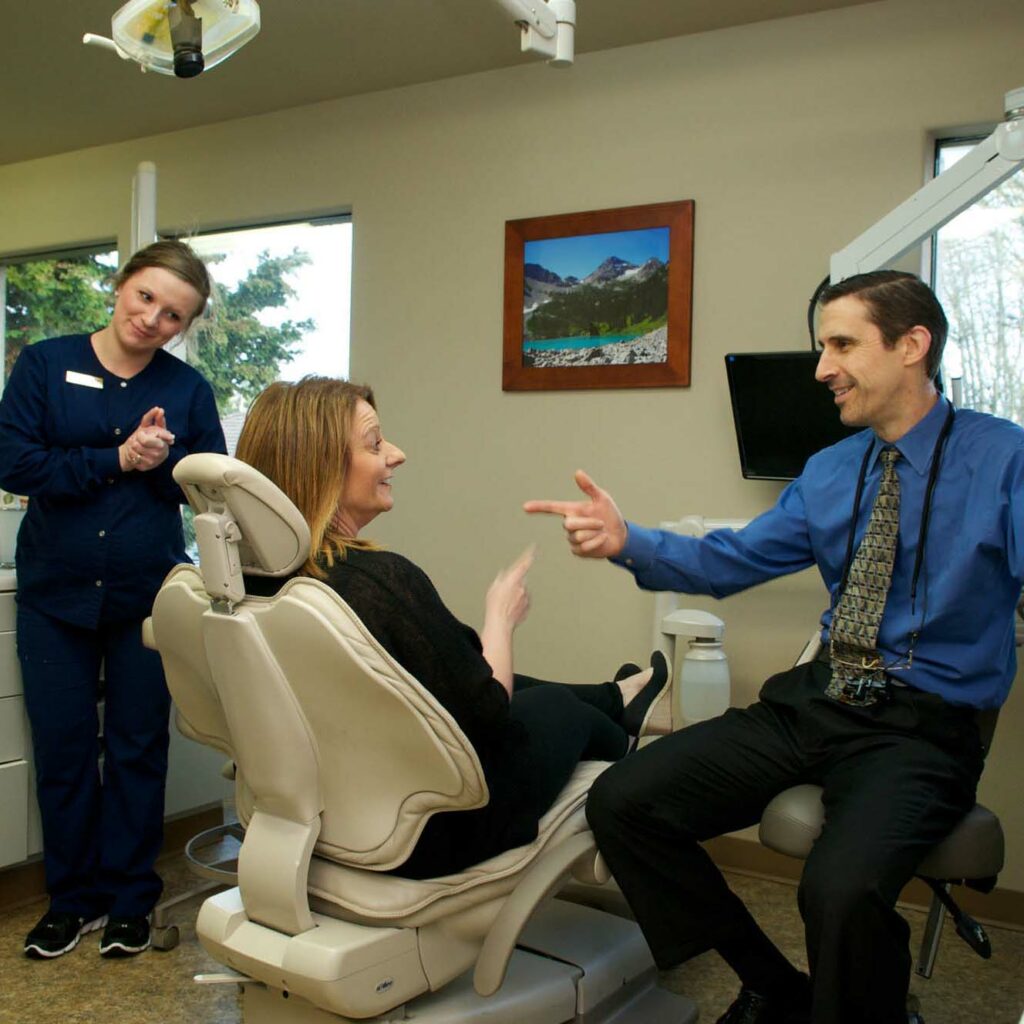 MAINTAIN YOUR ORAL HEALTH
Improve hygiene habits and enjoy a gentle cleaning with our team.