Daylight-Savings Frittata
It felt like spring this morning.  The cool air seeping into our bedroom from the open window.  The sunrise was radiant with burning colors of red and orange. I lay in bed a few minutes reflecting on yesterday and contemplating how I should fill my day.  I had a few things scheduled, but I had some open spaces.
Both Rose and I woke up in the night hungry, so I thought, a big breakfast would be perfect.  Frequently I wake up before the alarm being an early riser, and so I left my wife still deeply sleeping, gathered my usual morning attire—Birkenstocks, sweatpants, long sleeve fleece, iPhone, and of course, my glasses.
As I entered the kitchen, what immediately came to mind was a Frittata.  Frittatas are awesome, because you can fill them with all sorts of things, but packed with protein from all the eggs you use.  Yet, in your stomach, it feels relatively light.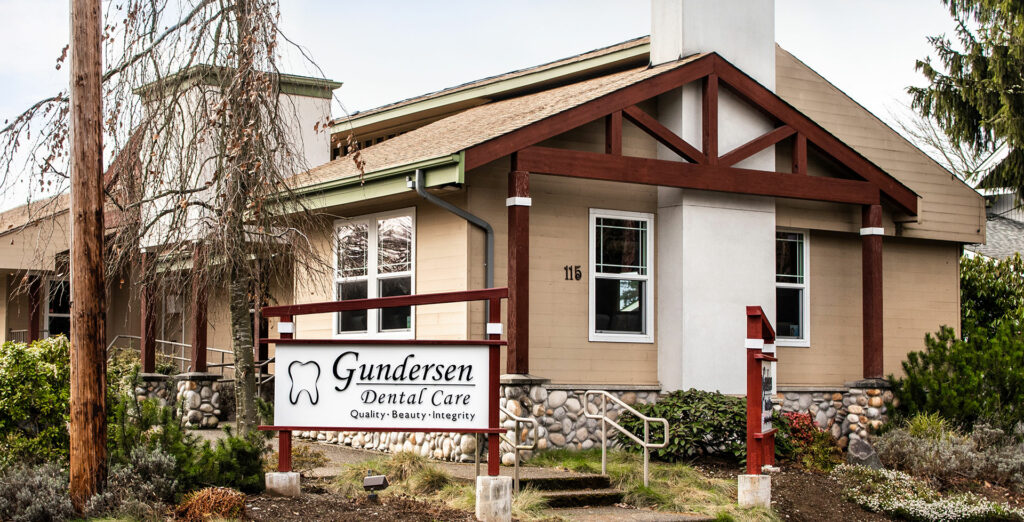 I have multiple Frittata recipes, and many of them have slightly different names.  Some are called Spanish Tortillas, with primarily eggs, onions, and potatoes.  I have a Greek Frittata recipe, a Persian recipe, and a Chips and Salsa variation.  Over time I have come up with my own, which is kind of a combination of many of them.  And that is what I decided to make this morning.
Opening up my kitchen shades, with the sunrise light streaming in, with enthusiasm I proceeded to prepare the Frittata.  Of course, I had to sharpen my favorite knife first, a Sora Chef's 8 inch, SHUN knife, handcrafted in Japan, a gift from my son-in-law, Niko, who is a professional Chef.  I started with dicing the potatoes which were then tossed in Olive Oil, salt, and pepper, and then roasted in the oven.  Then I diced the onion and garlic and began sautéing them in the cast-iron frying pan.  Luckily not too many tears from the onion chopping.  While the onions sautéed, I diced the red bell pepper.
Once the Onions were soft, I removed them to a bowl to let them cool, sautéed the red bell pepper slightly, and let the roasted potatoes cool. At the same time, I cracked the 8 eggs into a large bowl, mixed in 8 chopped Kalamata Olives, 4 finely chopped anchovies, and then stirred in the potatoes, onions, and red peppers. All this I poured back into the frying pan cooked on low for 5 minutes. Then, once the edges started to pull away from the sides, I placed it in the oven at 425 degrees and baked for 10 min. I like cheese melted on the top, so I pulled the Frittata out of the oven, sprinkled some freshly grated Parmigiana Reggiano cheese on the top, and baked for another 3 minutes.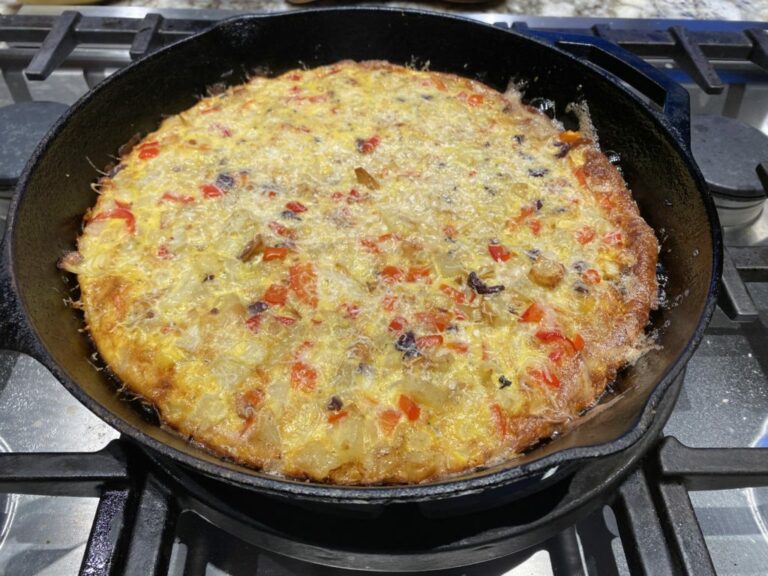 By the time I pulled it out of the oven, Rose had got out of bed and was in the living room doing her morning exercises. I joined her and after completing my morning routine of exercises I sliced into that beautiful Frittata creation. There is something about seeing the finished product. It looks like art with all its color, contours, and steam wisping off of the surface. And of course, there is the smell which invites you to not hesitate but dig into it immediately.